BECTON DICKINSON + GPTW — WHAT ABOUT ENGAGING THE TEAM IN THE ACHIEVEMENTS? SEE HOW THE BD DID IT
It is not enough to be recognized, you have to recognize.
How to advertise an award having the collaborators as protagonists.
BD, a medical technology company with 122 years of history, won the title of 4th best organization to work in the health sector – an unprecedented result.
The award was granted by GPTW and only became a reality due to the record participation of more than 85% of BD employees in the research.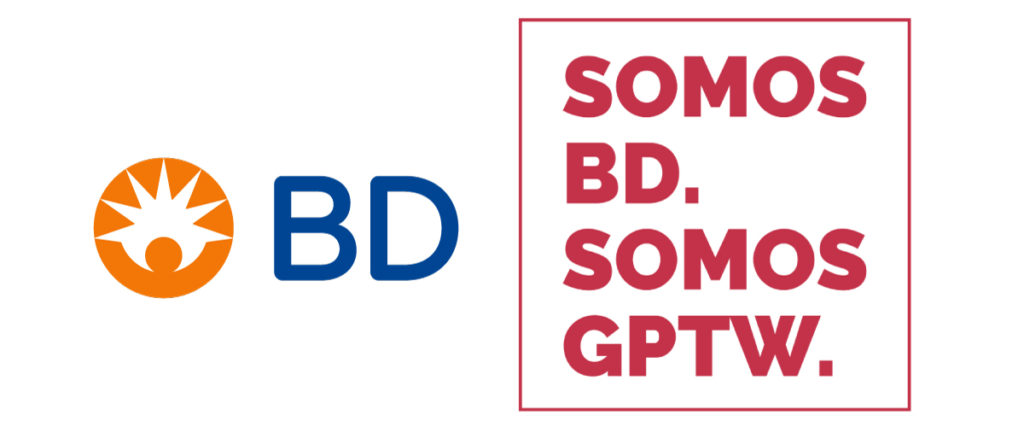 CHALLENGE:
When Sabiá received the demand to publicize this achievement, it realized that the biggest challenge was to create a plan that would put the collaborator at the center of this victory, awakening the feeling of belonging.
After all, the campaign should be more than the disclosure of another prize; it should be the celebration of a strong partnership.
THE CAMPAIGN:
In order to value the good work and recognize the importance of the collaborators, we worked so that each one of them was always present, as protagonist.
Literally we put each collaborator in the construction of each of the dozens of pieces and activations making clear his importance in this achievement!
SEE WHAT HAPPENED:
The bulletin, delivered every other month by BD, had an exclusive version with a commemorative cover including the name of the recipient employee.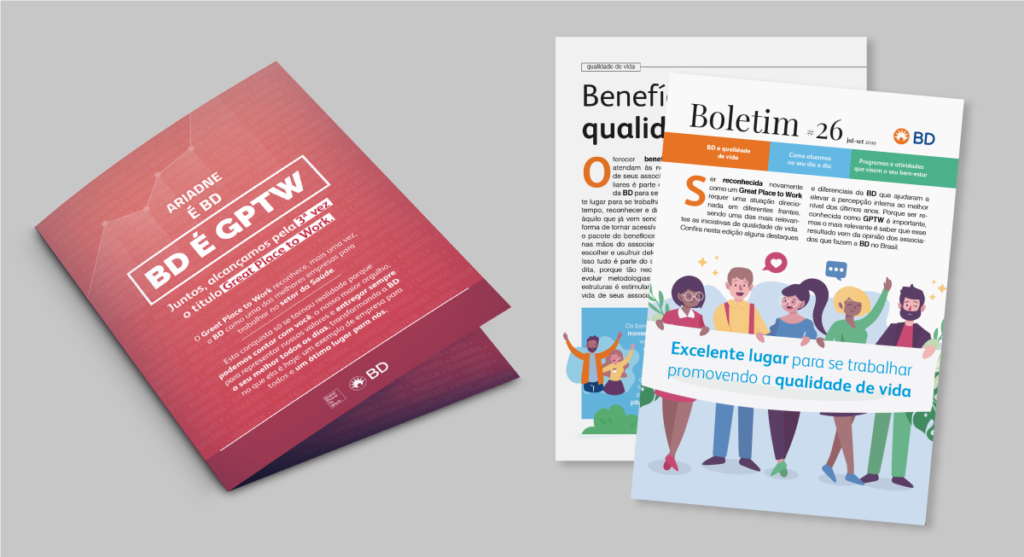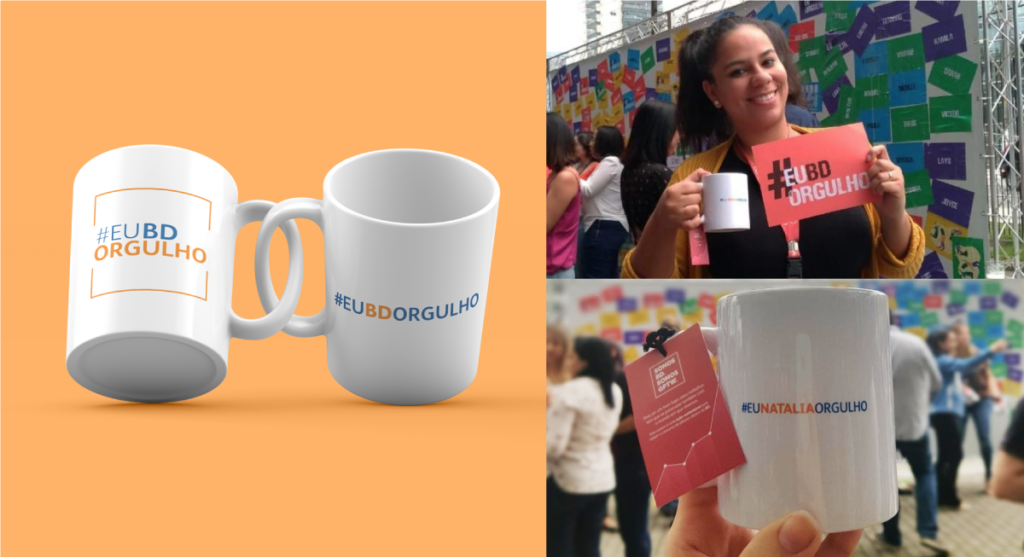 We created an interactive panel, where each collaborator pasted their name, showing that they were part of this special moment of achievement.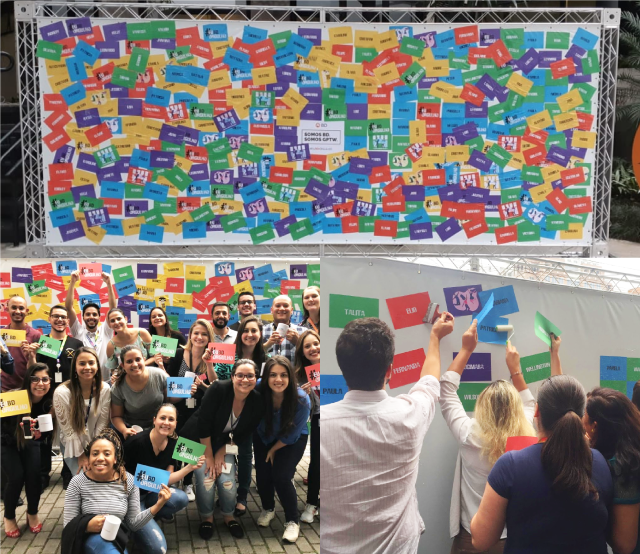 The internal vignettes brought the names of the employees, as well as the background of each of the pieces produced.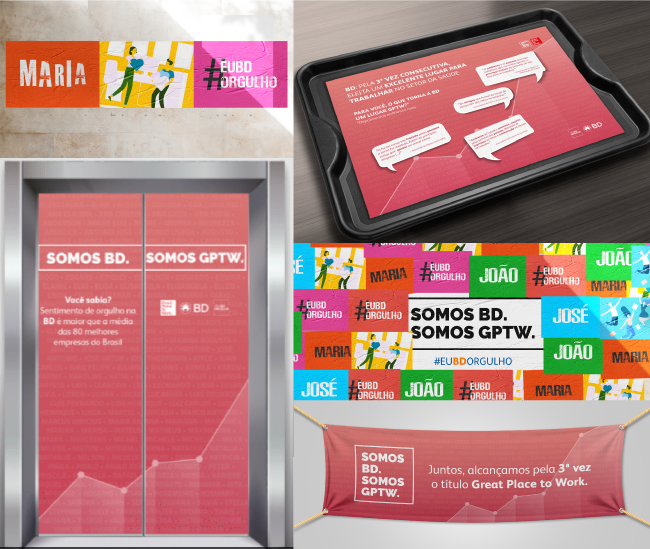 RESULTS
The engagement in all the actions performed was amazing, the panel with the names was quickly occupied and the mugs and bulletins customized, superdisputted.

All BD units were integrated and many collaborators shared photos of this moment in their social networks.

We, Sabiá and BD, managed to involve almost 2 thousand employees in the same climate of pride and admiration.
Segmento: Health & Care