Sabiá + DSM :: Building the future of work
DSM is a global company, of Dutch origin, which has almost 2,000 employees working in the areas of Nutrition, Health, and Sustainable Living with the purpose of creating brighter lives for everyone.
NEWork is a LatAm initiative originating from the Next Normal project by DSM Global, which emerged with the purpose of building the future of work following world trends.
Our team of birds, several DSM teams, ambassadors of change, and global and regional leaders took the first steps on this evolutionary journey in a collaborative manner, applying benchmark, change management, and communication actions that embraced all areas of the company.
After a few months and many initiatives, we are proud to share a little of this great project:
Check out what the DSM team has been saying about NEWork: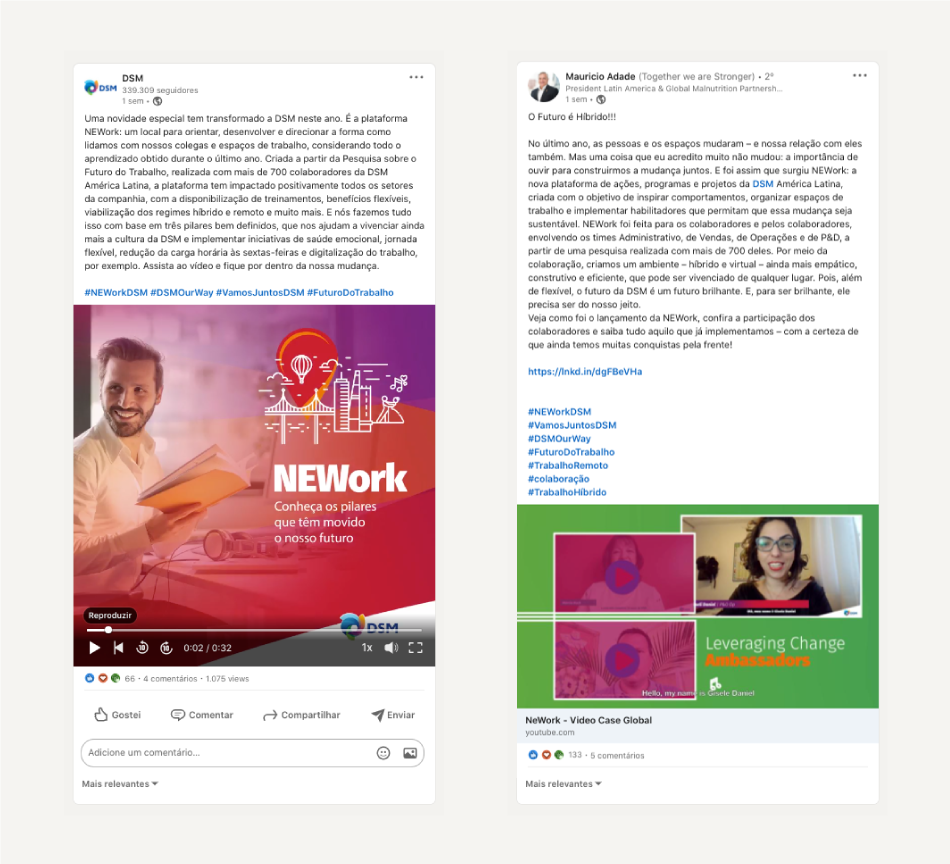 See full post  Mauricio Adade, President Latin America & Global Malnutrition Partnerships DSM.