Atlassian • B2B events with business partners
Atlassian is a multinational technology company with nine branches around the world. With solutions such as Jira Software, Jira Service Desk, Confluence, Bitbucket, Stride and Trello, Atlassian achieved in 2018 the top of the Gartner Magic Quadrant for agile corporate planning tools.
Atlassian's business model is direct sales online or via partners, approved to deploy their solutions by adding support and advisory services. And in 2018, Atlassian reinforced its presence in Brazil with local digital content and exclusive B2B events, something unprecedented in the country. That's when Sabiá came in.

Until the end of 2017, Atlassian's marketing in Brazil was carried out exclusively through communication performed by its partners, both in the digital environment and in know-how promotion events.
With the new presence, Agência Sabiá became the strategy and execution hub of Atlassian marketing for the country, supporting local partners with communication in Portuguese: social media, digital campaigns and the entire support for events.
The Atlassian cycle of events in the first semester of 2018 had three activations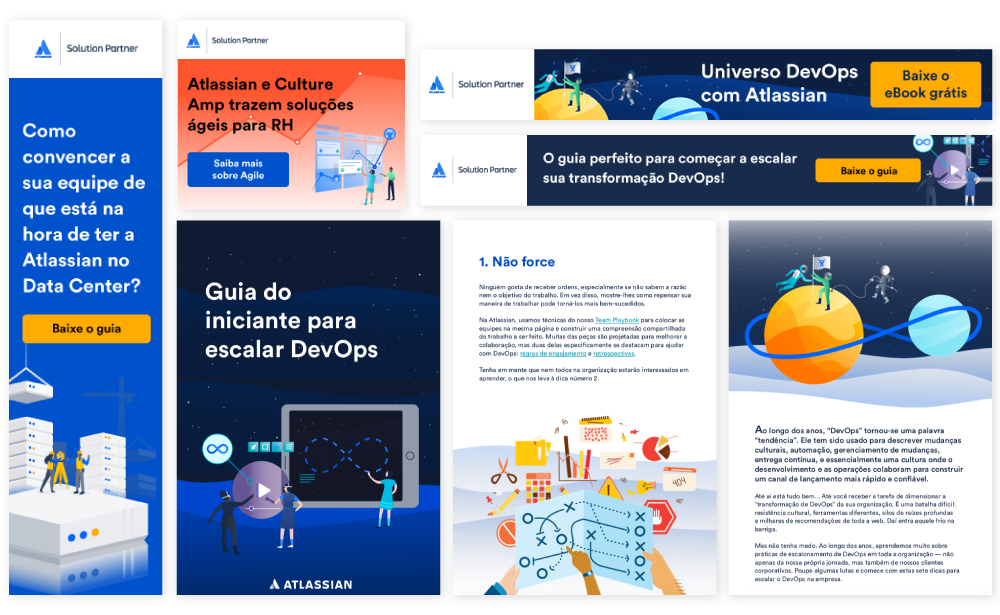 Atlassian Open Forum
Open Forum was held with partner e-Core and had exclusive content presentations for its customers and prospects. Sabiá helped in creating the communication, scenography and production materials for the event, which resulted in:
• 242 registered.
• 116 participants: a record-breaking audience and 2nd largest partner event in the world.
• WhatsApp group with over 60 participants asking questions and interacting during the event (and even after).
• Positive feedback in the WhatsApp group about the event.
• Post-Event Satisfaction Survey with an average of 4.5 out of 5.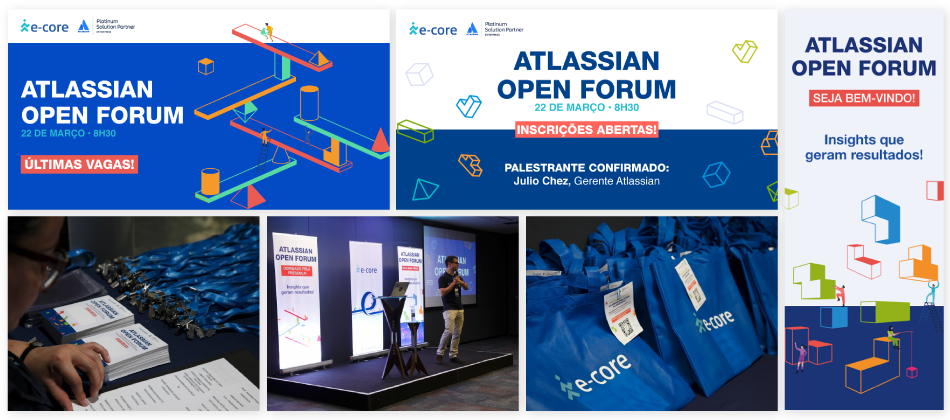 Agile Trends
The event was attended by partner OAT Solutions, as a master sponsor of Agile Trends. Besides the production of the Atlassian booth at the event, the agency supported the customer's team in the preparation of pre- and post-event communication pieces, resulting in:
• 153 pre-event registered contacts to apply for a ticket.
• Lecture by the customer to an audience of approximately 160 participants.
• Partner's perception to improve infrastructure quality in relation to the previous year.
• Generation of leads with positive commercial evolution in the first weeks after the event.

Atlassian for Teams
This was the first one held on behalf of Atlassian in Brazil, without the co-realization of a partner, but counting on its four main partners as sponsors. The event had a record number of registrations, with over 460 registrations and an audience of 200 qualified participants.
It was Atlassian's largest event in Latin America, and the second largest in the world.
Agência Sabiá supported the customer's global team with direct support, national negotiation, and production management of the event.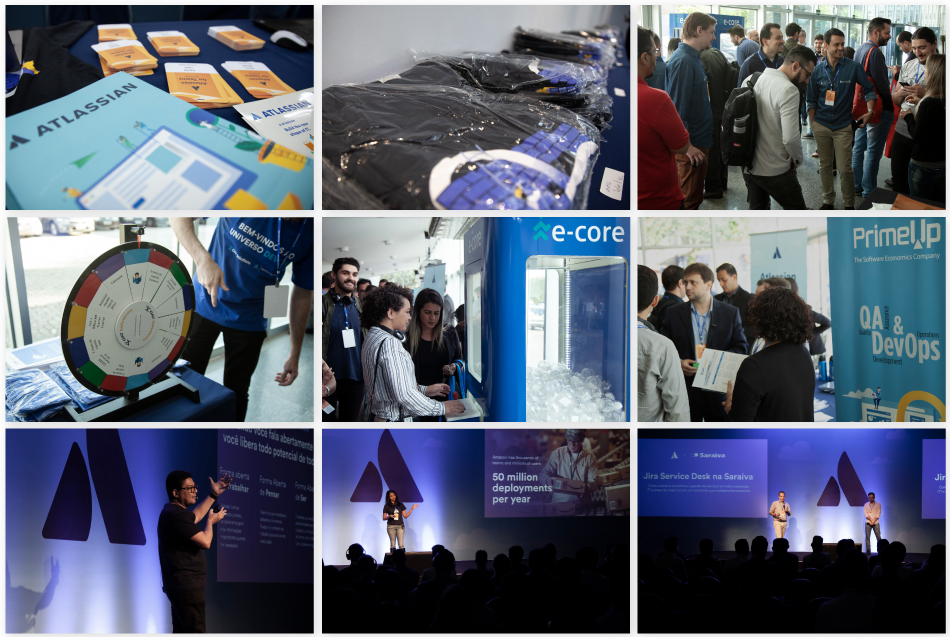 Segmento: Empresas B2B, TI e Telecom